I am a New England girl. The agelessness of the New England coast, the wilds of the sea, the lush of the forests, the ruggedness of the mountains…all of these things feed my soul and refresh my heart.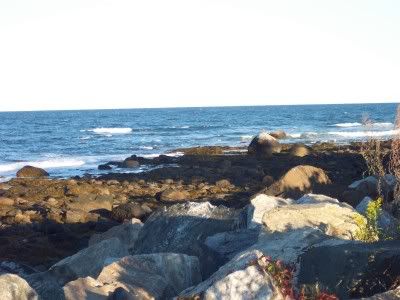 But God has chosen to transplant me – first to the desert for a few years and then to the prairie for the past 26. And I am just recently coming to love it.
When I first moved to the desert, I was horrified! I couldn't enjoy the beauty of the colors because all I could see was brown.
BROWN.
In New England, brown is the color of death. All the green turns brown in winter as it retreats within itself to regroup and re-emerge green again in spring.
Then I moved to the prairie. Our first house was COVERED with swarms of grasshoppers, turning the pastel blue house brown and making the ground under our feet jump like popcorn in a popper. I went inside, sat down and cried! There were miles and miles of wheat fields, a prairie dog village at the end of the block, buffalo and a view that COULD have been breath-taking if I could look beyond the missing forests, mountains and sea.
Further east on the prairie was little better. The wheat fields turned to corn, which were only blocks away from our house. The buffalo and prairie dogs were gone, replaced by opossums, cows and horses. More hills and less view with greater population didn't bring a thrill to my heart.

But years have passed and I've changed, grown, learned to appreciate the differences God brings to His creation. Now, I can appreciate the beauty of the browns, clays, reds and oranges of the desert. It can be just as awesome as the autumns of New England. Now, I even love the prairie. I enjoy the sounds of the cicadas, the swoop of the bats as I lie in the hammock on a summer evening, even the hammering of the woodpecker on my neighbor's chimney in the early spring mornings. I love to watch the fields wave as the corn stands firm against a persistent prairie wind and see the colors of the fading autumn sky at twilight.

But mostly I love the people. People who have lived here for generations, whose grandparents came west looking for a better life away from the cities. People who know EVERYONE in town and their life stories. People who are open and caring for one another and readily receive newcomers into their lives.
The state government may not be people friendly, but the people sure are!