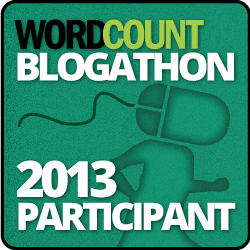 Today starts my third year participating in Blogathon. It is one month of blogging every day. I've been struggling with blogging more than a few times a week (for about a month or so) and I'm looking forward to the encouragement to write something daily. It helps me think outside the box of what is good and fun for my blog.
As this new month starts (and I'm glad that Blogathon switched to June from May so I have 1 less day to blog — pretty terrible, huh? 😀 ) I'm praying for the next 5 weeks.
My eldest gets married on July 6
My youngest daughter's graduation party is today
3 of my children travel to OKC for a week long missions trip to work with children – and we are praying they might be able to minister in Moore
I fly to RI for my niece's wedding (very short visit so I'm afraid I won't be able to see anyone other than family) and to buy a dress for my Hannah's wedding
Kevin flies out to NM for a reunion of his high school choir and gets a great time of fellowship with his 2 brothers and his mom
So, I'm kicking off my month of posting with this short informational post. I hope you follow this month of posts. Michelle Rafter has some great theme days planned ahead for us. One skill I'm hoping to learn this month is how to take photos. I'm really quite dreadful but I also know I can no longer depend on my daughter Elizabeth. She's growing up and I need to learn to point and click!
I'm looking forward to a fun month – even with the busyness of life ahead.
Blogs I might be linking to:
Menu Planning Monday, On The Menu Monday, Erin Branscoms, Mommy Mondays, Marital Oneness, The Better Mom, Multitudes on Monday, Hear it On Sunday, Sharing His Bounty, What Joy Is Mine, Playdates at the Well, Making Your Home Sing Mondays, Domestically Divine Tuesdays, Time Warp Wife, Funky Planet Frequent Flier Club, Encourage One Another, Walking Redeemed, A Wise Woman Builds Her House, The Welcoming House, Legacy Leaver Thursday, What's Up Wednesday, Thought Provoking Thursday, Hearts 4 Home, Thankful Thursday, Thankful Thursdays, Thankful, Thankful Thursday Brown-eyed Bell(e), Big Family Fridays, Faith Filled Fridays, Feasting In Fellowship Friday, Fellowship Friday, Homemaking Link-up Week-end, A Little R&R, Pieces of Amy, Homeschool Mother's Journal, TGIF Bible Love Notes